In today's fast-paced and demanding world, our mental well-being has become more important than ever. The topic of mental health has gained increasing attention as our society begins to recognize its significance and the impact it has on our overall well-being. However, despite the progress made in recent years, there still remains a certain stigma surrounding mental health, hindering individuals from seeking the support they need. It is crucial that we break down these barriers and create an environment that nurtures mental well-being, giving each person the opportunity to prioritize their mental health without fear of judgment or shame.
Our mental health encompasses our emotional, psychological, and social well-being. It affects how we think, feel, and act, determining our ability to handle stress, overcome challenges, build healthy relationships, and make informed decisions. Just as we prioritize physical health, it is equally important to recognize the importance of mental health in our daily lives. Unfortunately, due to societal pressures, misconceptions, and lack of understanding, mental health has often been overlooked or dismissed, leaving many individuals struggling in silence.
It is crucial that we cultivate a society that embraces mental health as an essential aspect of overall well-being. This begins by encouraging open conversations and destigmatizing the topic. By fostering a non-judgmental and supportive environment, we can empower individuals to seek help, share their experiences, and raise awareness of mental health challenges. Education and awareness campaigns play a vital role in dispelling myths and providing accurate information, enabling individuals to make informed decisions about their mental well-being. Additionally, increased accessibility to mental health services, such as therapy and counseling, ensures that everyone has equal opportunities to seek support and receive appropriate care.
Breaking the stigma surrounding mental health is an ongoing process that relies on the collective efforts of individuals, communities, and institutions. By transforming the way we perceive and address mental health, we can create a world where mental well-being is prioritized, respected, and nurtured. It is time to break down the barriers, open up discussions, and provide the support needed for individuals to thrive in their mental health journey. Together, let's work towards a future where mental health is embraced and celebrated, ensuring a healthier and happier society for all.
Understanding Mental Health
Mental health refers to the overall well-being of a person's emotional, psychological, and social state. It encompasses how individuals feel, think, and behave, and is crucial for their ability to cope with the demands and challenges of daily life. Just like physical health, mental health is an integral part of our overall well-being and should be nurtured and prioritized.
A person's mental health can be influenced by various factors, including genetics, life experiences, and the environment they live in. It is important to understand that mental health is not a static state but rather a continuum, with individuals experiencing different levels of mental well-being at different times.
Mental health issues are common and can affect anyone, regardless of age, gender, or background. Conditions such as anxiety, depression, bipolar disorder, and schizophrenia are just a few examples of mental health disorders that millions of people worldwide face. It is crucial to recognize that mental health problems are real and deserve our attention, understanding, and support.
By increasing our understanding of mental health, we can break the stigma surrounding it and create a more supportive and inclusive society. It is essential to promote open conversations about mental health, provide access to effective treatment options, and educate ourselves and others about the importance of nurturing mental well-being. Together, we can create an environment that fosters positive mental health and supports individuals in their journey towards overall wellness.
Challenging Stigmas
In today's fast-paced world, the importance of mental health is gradually gaining recognition. However, there still exists a significant stigma surrounding mental health issues that hinders progress towards nurturing one's well-being. To break down these barriers, it is imperative to challenge the stigmas associated with mental health and promote understanding and empathy.
Firstly, it is crucial to dispel the misconception that mental health only affects a certain segment of society. Mental health does not discriminate based on age, gender, or social status. It can impact anyone, irrespective of their background or accomplishments. By acknowledging this universal truth, we can create an inclusive environment where individuals feel safe and comfortable discussing their mental health concerns without fear of judgment or prejudice.
Secondly, by educating ourselves and others about mental health, we can challenge the mistaken beliefs that perpetuate stigma. Misconceptions such as labeling mental health issues as weaknesses or the result of personal failures should be confronted head-on. It is essential to recognize that mental health is a complex interplay of various factors, including genetic predispositions, environmental influences, and life experiences. By fostering a broader understanding of mental health, we can replace ignorance with empathy and support.
Lastly, fostering open conversations about mental health is vital in challenging stigmas. Encouraging dialogue enables individuals to share their experiences, fostering connection and understanding. It is important to create safe spaces where people can express themselves without fear of being silenced or dismissed. By actively listening and providing compassionate support, we can build a community that values mental well-being as an essential part of overall health.
Breaking the stigma surrounding mental health requires collective effort. By challenging misconceptions, educating ourselves, and fostering open conversations, we can create a society that promotes mental well-being without judgment or prejudice.
Promoting Well-being
In today's world, promoting mental well-being has become increasingly important. With the fast-paced nature of our lives and the pressures we face, taking care of our mental health should be a top priority. Here are some key ways to nurture your mental well-being in today's society.
Firstly, it is crucial to maintain a healthy work-life balance. Many of us find ourselves caught up in the constant demands of our jobs, often neglecting our personal lives and well-being. Taking time for yourself and engaging in activities that bring you joy and relaxation can significantly impact your mental health. Whether it's going for a walk in nature, pursuing a hobby, or spending quality time with loved ones, ensure you carve out time for activities that nourish your soul.
Secondly, building and nurturing strong relationships is essential for mental well-being. In a world dominated by social media and technology, genuine connections can sometimes take a backseat. However, fostering supportive relationships with family, friends, and even colleagues can provide a sense of belonging and emotional support. Make an effort to engage in meaningful conversations, practice active listening, and be there for those who matter to you. The power of human connection should never be underestimated.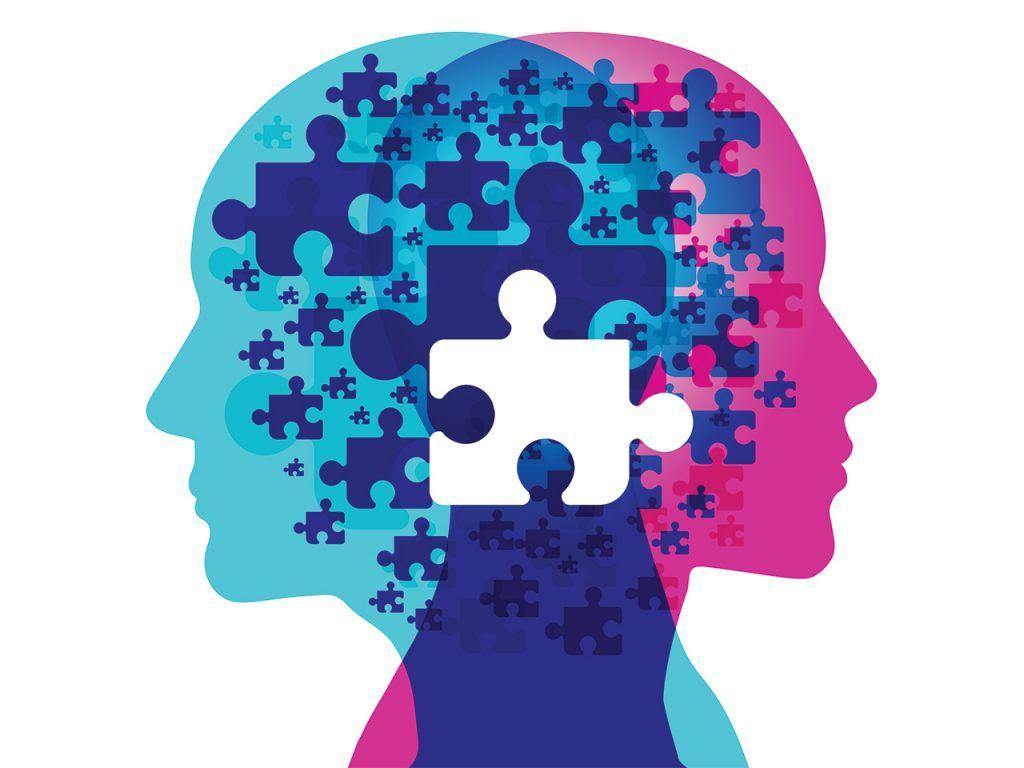 Lastly, practicing self-care is crucial in nurturing mental well-being. Self-care involves honoring your own needs and taking intentional steps to prioritize your mental and emotional health. This can include activities such as meditation, journaling, practicing mindfulness, or engaging in regular exercise. Taking care of your physical health, eating well, and getting enough sleep are also important aspects of self-care. Remember, by taking care of yourself, you are better able to face the challenges of life and support others around you.
Teen Mental Health Treatment In Washington
By following these steps and making mental well-being a priority, you can break the stigma surrounding mental health and foster a healthier and more supportive society. Let's work together to promote emotional resilience and create a world where mental well-being is valued and nurtured.