Music has always been a powerful medium for creative expression and emotional connection. For centuries, piano has been the instrument of choice for countless musicians, captivating audiences with its rich tones and versatility. But what if we could take piano learning to new dimensions, merging reality with imagination? Enter mixed reality piano, an emerging technology that is revolutionizing the way we experience and interact with this beloved instrument.
Mixed reality, a blend of virtual reality and augmented reality, opens up a world of possibilities for piano enthusiasts of all levels. Imagine being able to see and touch holographic keys floating in your living room, as if they were part of your physical reality. With mixed reality piano, learners can now embark on a truly immersive musical journey, combining the traditional tactile experience of playing a physical piano with the boundless creative potential offered by virtual environments.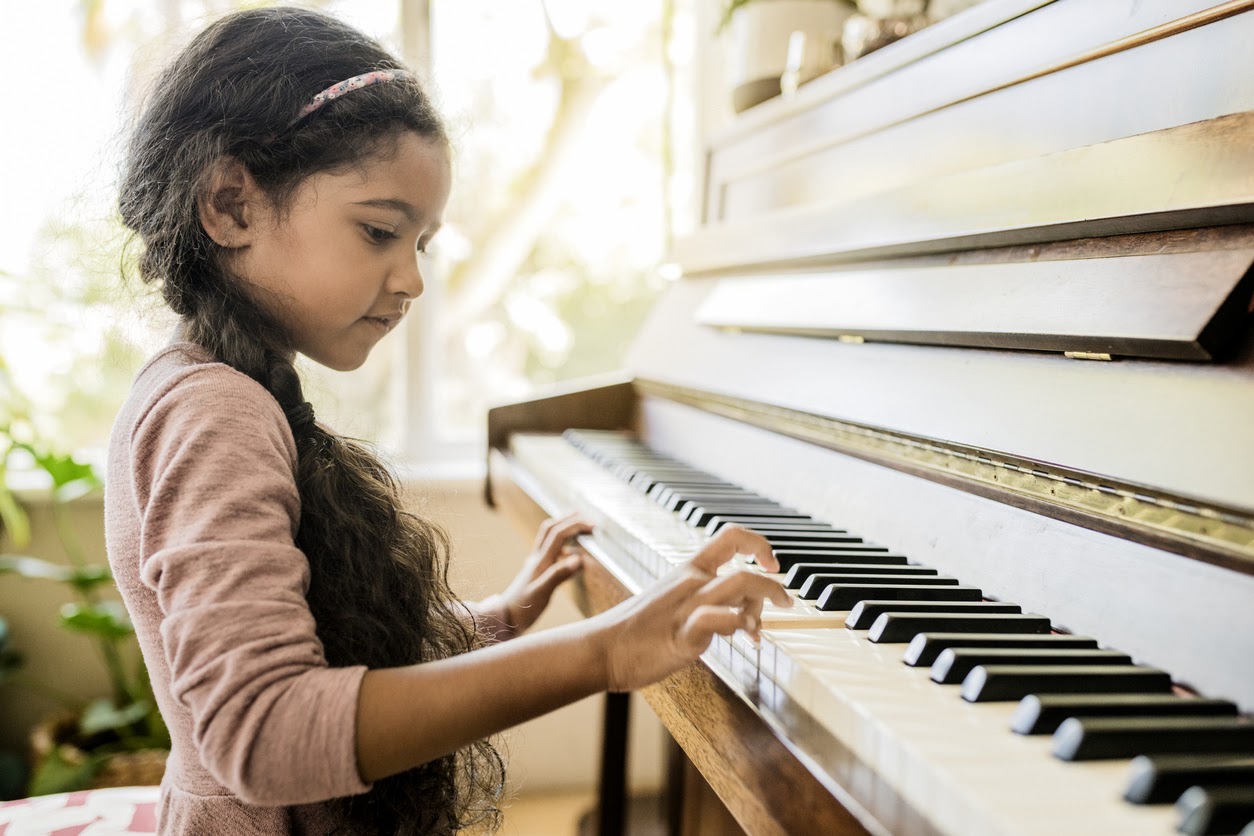 Benefits of Mixed Reality Piano
Mixed reality piano offers numerous advantages for piano learners and enthusiasts alike. This revolutionary technology combines the traditional piano playing experience with immersive virtual elements, creating a truly unique and engaging learning environment.
Firstly, mixed reality piano provides a gamified approach to learning the instrument. By incorporating virtual elements and interactive visuals, learners are motivated to actively engage with the piano. This gamification aspect enhances the overall learning experience, making it more enjoyable and captivating.
Secondly, mixed reality piano enables learners to visualize music in a dynamic and interactive way. Through augmented reality overlays, learners can see sheet music, notes, and chords projected onto the piano keys. This real-time visual feedback enhances their understanding of musical concepts and promotes a deeper connection between the visual and auditory aspects of piano playing.
Additionally, mixed reality piano offers a personalized learning experience. With the help of virtual tutorials and interactive lessons, learners can progress at their own pace and receive instant feedback on their performance. This tailored approach allows for targeted practice and improvement, leading to accelerated skill development.
In conclusion, the benefits of mixed reality piano lie in its ability to gamify the learning process, provide dynamic visualizations of music, and offer a personalized learning experience. By embracing this innovative technology, piano enthusiasts can unlock their full potential and embark on a truly immersive musical journey.
Features and Functions of Mixed Reality Piano
In the world of piano learning, the emergence of mixed reality technology has paved the way for exciting possibilities. The mixed reality piano brings together the tangible beauty of the traditional piano with the immersive advantages of mixed reality, creating a transformative experience for music enthusiasts.
With the integration of mixed reality, piano learning becomes a multi-dimensional journey. One of the key features of the mixed reality piano is its ability to provide visual guides and interactive overlays directly on the piano keys. This allows beginners to visually understand notes, chords, and finger placements, aiding their learning process with real-time feedback and guidance. By combining traditional piano playing with augmented visuals, the mixed reality piano opens up new avenues for learners to enhance their skills.
Another notable function of the mixed reality piano is its integration of virtual environments. Through the use of virtual reality headsets, users are transported to immersive digital landscapes, creating a highly engaging and stimulating learning environment. These virtual environments may range from intimate concert halls to fantastical realms, providing a unique backdrop for learners to experience music in an entirely new way. By incorporating virtual environments, the mixed reality piano encourages users to not only learn the mechanics of playing the piano but also to explore the broader emotional and artistic aspects of music.
Moreover, the mixed reality piano also offers connectivity features that foster collaboration and community-building among piano enthusiasts. Through online platforms and social interfaces, users can connect and engage with fellow learners, musicians, and instructors across the globe. This not only allows for shared learning experiences but also enables the exchange of ideas, performances, and creative collaborations. The mixed reality piano truly bridges the gap between physical and digital spaces, creating a global network of piano enthusiasts who can learn, create, and inspire together.
In conclusion, the mixed reality piano introduces a new era of piano learning by seamlessly blending traditional aesthetics with cutting-edge technology. Through its visual guides, immersive environments, and online connectivity, the mixed reality piano empowers learners to unleash their potential and explore the boundless creativity of music. Whether you are a beginner or an experienced musician, the mixed reality piano offers an innovative and enriching experience that harmonizes the senses and revolutionizes the way we approach piano education.
Impact on Piano Learning
Mixed reality piano is revolutionizing the way individuals learn to play the piano. With its immersive and interactive nature, this technology is reshaping traditional piano learning methods, making them more engaging and effective.
Firstly, the integration of mixed reality into piano learning allows for a seamless combination of visual, auditory, and tactile experiences. Learners can see virtual keys and notes in front of them, hear the sounds associated with each key, and even feel the haptic feedback as they press the keys. This multi-sensory approach enhances the learning process, making it easier for beginners to grasp the fundamentals and for advanced players to refine their techniques.
Furthermore, mixed reality piano opens up new possibilities for personalized and adaptive learning. Through advanced algorithms and machine learning, the technology can analyze the learner's performance, identify areas for improvement, and provide real-time feedback. This tailored approach ensures that each student receives individualized guidance, helping them progress at their own pace and in accordance with their unique learning style.
Lastly, the collaborative nature of mixed reality piano offers opportunities for social learning. Learners can connect with fellow piano enthusiasts from around the globe, engage in virtual duets or ensemble performances, and receive feedback from experienced teachers and musicians. This sense of community fosters motivation, inspiration, and a spirit of healthy competition, thereby enhancing the overall learning experience.
In conclusion, mixed reality piano has a profound impact on piano learning by providing a multi-sensory experience, personalized instruction, and fostering a sense of community. With its potential to unlock the full potential of learners, this innovative technology is revolutionizing the way people approach and excel in piano playing.