Are you dreading your next trip to the dentist? The thought of dental procedures often brings to mind images of uncomfortable chairs, drills, and, of course, the inevitable pain. Luckily, advancements in dental anesthesia have revolutionized the way we experience dental care. In this article, we will delve into the world of dental anesthesia, exploring how it works to numb the pain and make our visits to the dentist much more bearable.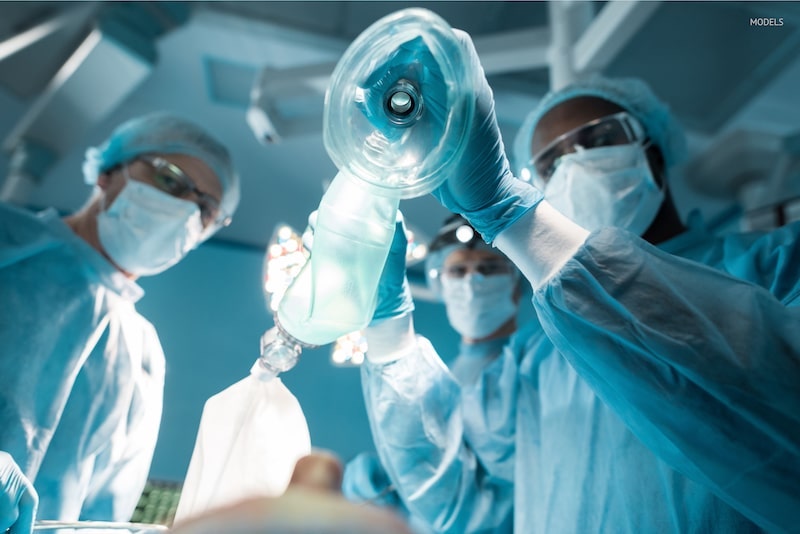 When most people hear the word "anesthesia," they may think of complex medical procedures or surgeries requiring a patient to be completely unconscious. However, dental anesthesia encompasses a range of techniques and medications that are utilized to ensure patient comfort during dental treatments. From simple numbing injections to conscious sedation, these techniques allow dental professionals to minimize pain and anxiety, ensuring a more pleasant experience for patients.
The use of dental anesthesia not only helps patients feel more at ease but also enables dentists to perform their procedures more efficiently. By effectively numbing the area being treated, dental anesthesia allows dentists to work without interruption or discomfort for the patient. Furthermore, it facilitates complex procedures that may require longer treatment times, offering a practical solution for both patient and dentist.
Next, we will delve deeper into the various types of dental anesthesia available, including local anesthesia, office anesthesia, and sedation techniques. Each method caters to different needs and levels of comfort, enabling dentists to tailor their approach to each individual patient. So, let us embark on this exploration of dental anesthesia and discover the key to a less painful and more enjoyable dental experience.
Types of Dental Anesthesia
There are different types of anesthesia used in dental procedures. These methods help to numb the pain and discomfort associated with dental treatments, ensuring a more comfortable experience for patients. Let's explore a few common types of dental anesthesia:
Local Anesthesia: This is the most commonly used type of anesthesia in dental procedures. It involves injecting a numbing medication, usually lidocaine, into the specific area where the dental work will be performed. Local anesthesia blocks the nerves in that particular area, temporarily numbing it and preventing pain signals from reaching the brain.

Nitrous Oxide (Laughing Gas): Nitrous oxide is a type of inhaled sedation that is commonly used in dental offices. The patient breathes in a mixture of nitrous oxide and oxygen through a mask placed over the nose. Nitrous oxide helps to relax the patient and reduce anxiety during the procedure. It also has a numbing effect, providing some pain relief during the treatment.

IV Sedation: Intravenous (IV) sedation is a deeper level of sedation used in more complex dental procedures or for patients with high levels of anxiety. A sedative medication is administered through a vein, inducing a state of deep relaxation and sometimes causing the patient to fall asleep. With IV sedation, the patient remains conscious but is often unaware of the treatment being performed.
These are just a few examples of the types of dental anesthesia used to manage pain and discomfort during dental procedures. The choice of anesthesia method depends on the specific procedure being performed, the patient's level of anxiety, and other factors determined by the dentist.
Benefits of Dental Sedation
Dental sedation, also known as dental anesthesia, offers numerous benefits to both patients and dental professionals. This technique involves using medication to help patients relax during dental procedures, ensuring a more comfortable and stress-free experience. Let's explore the benefits of dental sedation in more detail.
First and foremost, dental sedation helps alleviate anxiety and fear that many patients commonly experience when visiting the dentist. By inducing a state of relaxation, patients can overcome their dental phobias and receive the necessary treatment without distress. This is particularly beneficial for individuals who have had negative dental experiences in the past or those with dental-related trauma.
In addition to reducing anxiety, dental sedation also enables dental professionals to perform complex procedures more efficiently. When patients are relaxed and calm, dentists can focus on their work without any unnecessary movement or resistance. This allows for greater precision and accuracy during procedures, ultimately leading to better outcomes and improved oral health for patients.
Moreover, dental sedation is not limited to invasive procedures; it can also be beneficial for routine dental treatments. By helping patients relax, sedation can make appointments more enjoyable and manageable, helping to establish a positive association with dental visits. This can encourage regular dental care and promote better oral hygiene habits in the long run.
In conclusion, dental sedation offers a range of benefits to both patients and dental professionals. By alleviating anxiety, improving efficiency, and enhancing the overall dental experience, sedation allows for a more relaxed and comfortable treatment process. This not only benefits patients by reducing stress and fear but also enables dental professionals to provide the best care possible.
Safety and Considerations
In the world of dental anesthesia, ensuring safety is of utmost importance. Dental professionals take several considerations into account to minimize any potential risks or complications.
Firstly, the type of anesthesia used plays a crucial role in ensuring the safety of the patient. Dental anesthesia can range from local anesthesia, which numbs only a specific area, to sedation anesthesia, which induces a state of deep relaxation. Dentists carefully choose the appropriate anesthesia based on the procedure and the individual needs of the patient.
Secondly, the dental office itself is designed to prioritize safety. The equipment used for administering anesthesia is regularly maintained and calibrated to ensure accurate dosing. Additionally, dental professionals undergo extensive training and certification to be able to administer anesthesia safely. They closely monitor vital signs and the patient's response throughout the procedure.
Finally, patients are thoroughly evaluated for any pre-existing medical conditions or allergies that may affect their response to anesthesia. Dentists take into consideration factors such as age, weight, and overall health to determine the appropriate type and dosage of anesthesia. Open communication between the patient and the dental team is essential, as patients are encouraged to disclose any relevant information to minimize potential risks.
By taking these safety measures and considerations, dental professionals strive to provide patients with a comfortable and worry-free experience under anesthesia.