Toilet paper is a fundamental part of our daily lives, yet we often take for granted the incredible manufacturing process that brings those soft, reliable rolls into our homes. Have you ever wondered how these necessities are created? In this paper manufacturing guide, we will delve into the intricate world of toilet paper manufacturing, uncovering the unsung story behind every roll.
The production of toilet paper involves a fascinating journey that starts with humble raw materials and finishes with the familiar product we use every day. It begins with the harvesting of trees, predominantly fast-growing softwood species, which possess the ideal fibers for producing soft and strong toilet paper. These trees are carefully selected and sustainably sourced, ensuring the preservation of our planet's precious forests.
Once the trees have been harvested and transformed into large logs, the next step in the process is to strip them of their bark and cut them into more manageable sizes. These logs are then chipped down into smaller pieces, creating wood chips that will be the main raw material for the paper manufacturing process. These chips are then refined into a pulp, where they undergo extensive cleaning to remove impurities and unwanted substances.
After achieving a high-quality pulp consistency, it is time to transform it into the thin, lightweight sheets that we recognize as toilet paper. In a continuous process, the pulp is mixed with water and a variety of additives, including strength agents, softening agents, and sizing agents to enhance the paper's overall quality. This mixture is then spread onto a fast-moving wire mesh screen, allowing the water to drain away as the fibers interlock and bond together.
As the paper web is formed, it travels through a series of drying cylinders, which remove the remaining moisture and solidify the material. Once dry, it is carefully wound onto jumbo rolls, which can be over three meters wide and weigh several tons. These jumbo rolls are then transported to conversion facilities, where they are cut into smaller rolls that are suitable for household use.
From start to finish, toilet paper manufacturing is a complex and precise process, ensuring that we have a reliable and comfortable product to meet our personal hygiene needs. Understanding the unsung story behind every roll not only deepens our appreciation for this everyday item but also sheds light on the efforts made to protect our environment and ensure its sustainability.
The History of Toilet Paper
Toilet paper, an essential item found in almost every household, has a fascinating history dating back centuries. Its journey from humble origins to becoming a modern necessity is a testament to human ingenuity and the ever-evolving needs of society.
The origins of toilet paper can be traced back to ancient civilizations, where various materials were used to fulfill the need for personal hygiene. In ancient China, for instance, paper made from mulberry tree bark was used to create a crude form of toilet paper. Similarly, in ancient Rome, the elite would rely on a sponge affixed to a stick, which was moistened with saltwater and then cleaned after use.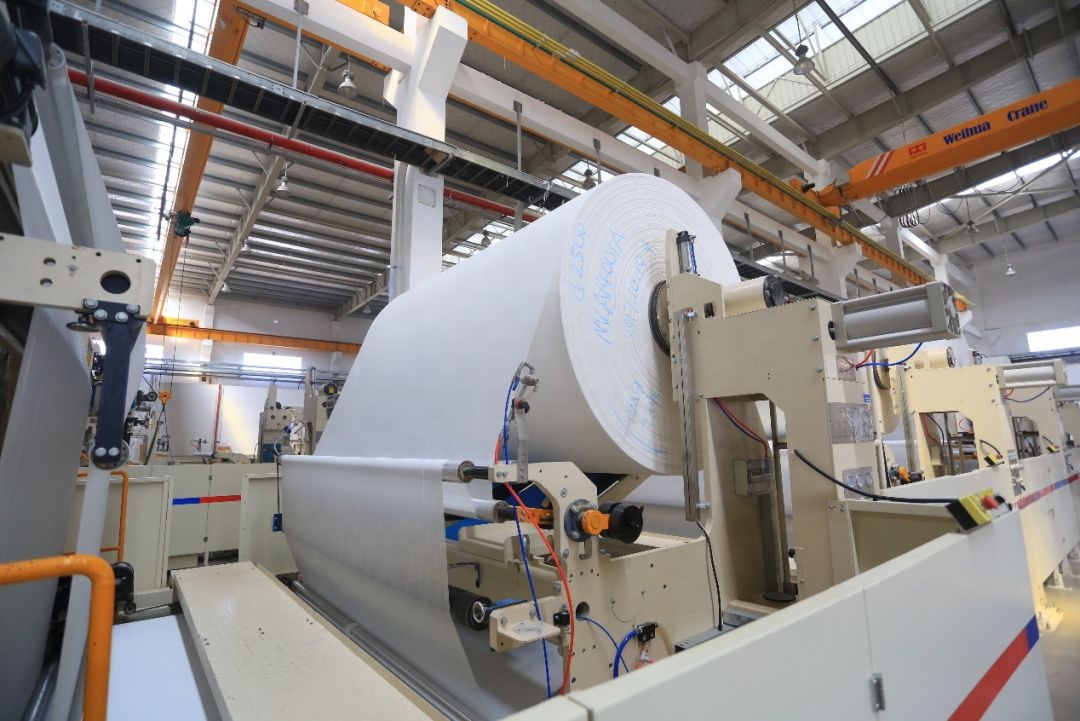 However, it was not until the 19th century that mass production of toilet paper began, revolutionizing personal hygiene worldwide. In 1857, Joseph Gayetty, an American entrepreneur, introduced the first commercially available toilet paper in the form of medicated paper sheets. Although Gayetty's product was not widely adopted, it laid the groundwork for future innovations.
The breakthrough came in the late 19th century when the Scott brothers, two visionary brothers from Philadelphia, developed a continuous roll of toilet paper. This invention proved to be a game-changer, as it allowed for easier use, storage, and accessibility. The Scott brothers' creation quickly gained popularity, paving the way for modern toilet paper as we know it today.
From its humble origins in ancient civilizations to the modern rolls found in every bathroom, the history of toilet paper is an intriguing tale of innovation and adaptability. This vital sanitary product has undergone numerous transformations, driven by the ever-changing needs and preferences of society. As we dive deeper into the world of toilet paper manufacturing, we will explore the intricate process behind producing this everyday essential.
The Process of Toilet Paper Manufacturing
Toilet paper, a household staple that we often take for granted, undergoes a fascinating manufacturing process before reaching our homes. This process starts with the sourcing of raw materials.
Sourcing Raw Materials
Toilet paper is primarily made from wood pulp obtained by processing virgin or recycled paper. The wood pulp is typically derived from softwood trees like pine or spruce, as their long fibers contribute to the strength and softness of the end product. The quality of the wood pulp plays a crucial role in determining the final texture and durability of the toilet paper.
Papermaking Process
Once the wood pulp is sourced, it goes through a series of steps to transform it into rolls of toilet paper. The first step involves mixing the wood pulp with water to create a fibrous slurry. This slurry is then thoroughly washed and screened to remove any impurities or unwanted materials.
Next, the slurry is fed onto a large wire mesh conveyor belt, which carries it through a series of rollers. These rollers help to press out excess water and align the fibers in a consistent manner. The partially dried paper sheet is then passed through heated cylinders to further remove moisture and increase its strength.
After the drying process, the paper goes through a process called creping. During creping, the paper sheet is scraped off the drying cylinder using a sharp blade. This results in the characteristic texture and softness that we associate with toilet paper. The creped paper is then wound onto large rolls, ready for further processing.
To ensure the toilet paper meets hygiene standards, it then undergoes thorough inspection and testing. Quality control checks are carried out to verify its strength, softness, and absorption capacity. Once approved, the jumbo rolls are sent to converting machines for the final stage of manufacturing.
Stay tuned for the next section where we will delve into the converting process, where the jumbo rolls are transformed into the convenient rolls of toilet paper we use every day.
Environmental Considerations in Toilet Paper Production
When it comes to toilet paper production, it is important to consider the environmental impact that this everyday item can have. From the sourcing of raw materials to the manufacturing process, there are several factors to take into account.
First and foremost, the choice of raw materials is crucial in determining the environmental footprint of toilet paper. Traditional toilet paper is typically made from virgin wood pulp derived from trees. However, this can contribute to deforestation and habitat destruction. To mitigate these impacts, some manufacturers are now using alternative sources such as bamboo or recycled materials.
Additionally, the manufacturing process itself can have environmental implications. Conventional toilet paper production often involves the use of chemicals such as chlorine for bleaching. These chemicals can be harmful to both human health and the environment. In response to this concern, eco-friendly alternatives are emerging, with manufacturers opting for chlorine-free bleaching methods and more sustainable production practices.
Furthermore, the transportation of toilet paper from the manufacturing facility to the consumer also plays a role in its environmental impact. Long-distance transportation contributes to greenhouse gas emissions and energy consumption. Opting for locally sourced or regional toilet paper brands can help reduce the carbon footprint associated with transportation.
In conclusion, by considering the environmental aspects of toilet paper production, we can make more conscious choices to minimize the ecological impact of this essential product. Choosing sustainably sourced materials, adopting eco-friendly manufacturing practices, and promoting local production can all contribute to a more environmentally friendly toilet paper industry.